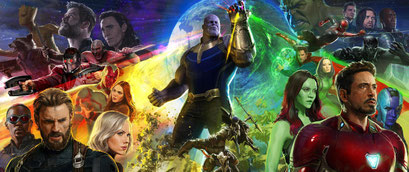 Entertainment News for Today:
Josh Boone (The Fault in Our Stars, the upcoming X-Men: The New Mutants) will be writing (and directing, I bet) a film version of Stephen King and Peter Straub's novel The Talisman, as the year of King continues. This could potentially turn into a franchise, as there was a sequel novel published, a work called Black House. Following It, Gerald's Game, and the soon-to-be-released 1922, King adaptations have seen a creative resurgence – let's hope the quality continues.
Speaking of X-Men: The New Mutants, the trailer is scheduled to drop this Friday. This newest entry in the series is a "full-on horror movie" according to Boone. Fox CEO Stacey Snider says "The genre is like a haunted house movie with a bunch of hormonal teenagers. We haven't seen it as a superhero movie…more like The Shining than 'we're teenagers, let's save the world.'" Should be an interesting watch.
The Halloween franchise will soon see a new entry, captained by David Gordon Green and Danny McBride, that will be a direct sequel to the first film, ignoring everything else. Jamie Lee Curtis will also return as Laurie Strode. Most of this series sucks, none worse than Rob Zombie's attempt to resurrect Michael Myers at the beginning of the decade. Since the Nightmare on Elm Street and Friday the 13th films have petered out, it'll be nice to have one of the '80s horror icons back on screens.
Marvel Cinematic Universe grand poohbah Kevin Feige has announced that we'll see the Avengers: Infinity War trailer before the end of the year (my guess, attached to Star Wars: The Last Jedi). We will be seeing lots of Marvel properties coming up, with Thor: Ragnarok, and Black Panther hitting before Infinity War. And if you like superhero team-ups, don't forget about Justice League in November.
The Rock and Jason Statham are set to star in a Fast & Furious spin-off, possibly to be directed by Shane Black (Lethal Weapon, The Predator, many other fucking awesome movies). This has pissed off Tyrese Gibson to no end, as Tyrese apparently has nothing else to do but wish he was in more F&F movies. I HATED Fate of the Furious, so I highly doubt I will be subjecting myself to any more of these things.
Have any questions, comments, or other cool news? Comment below!