The 2010s were an interesting decade in film, marked by an emergence of new, exciting independent filmmakers, the return of nostalgic series, like Star Wars and Mad Max, and the continuing presence of Hollywood's biggest stars and directors. Here are my favorite movies of the decade - use the discussion links below to tell me yours!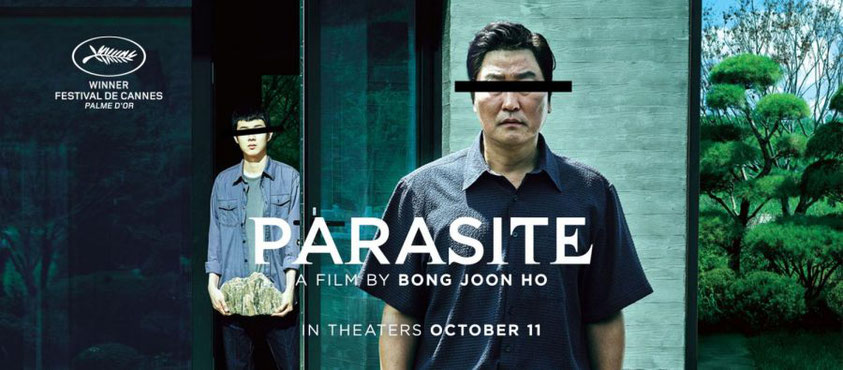 10. Parasite
This is a comedy of manners, a home invasion thriller, and an examination of the 1% all tossed in an industrial mixer, directed and edited by cinema gods, and baked to perfection. No movie this decade has said so much while being so rapturously entertaining. Parasite is the perfect film for 2019, when social norms and care for the less fortunate seem to have been torn down and trampled by those in power. This movie has a heart, and a conscience. The characters in Parasite may be charlatans and con men, but the arguments the movie makes are very real.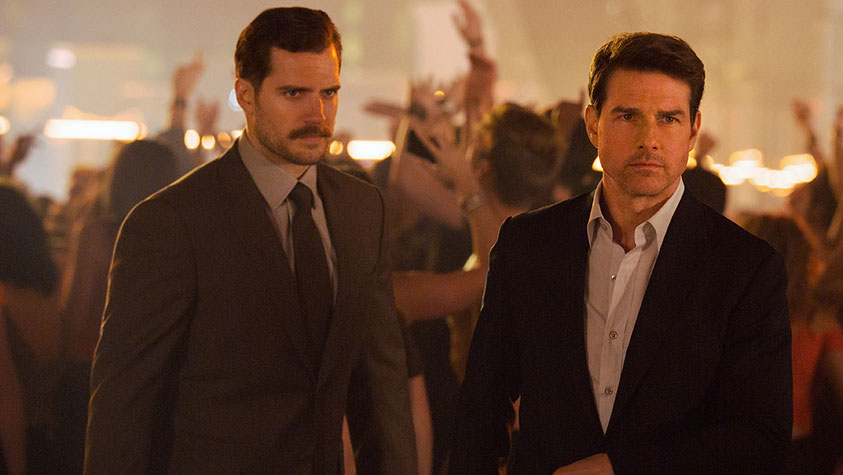 9. Mission: Impossible - Fallout
Name one other film series where the sixth (!) entry is the best one. Mission: Impossible - Fallout is pure action valhalla from the first scene to the last. The stunts have become a language in this franchise, with each film outdoing the last, and each film adds new fantastic actors to the cast to surround Tom Cruise. Henry Cavill makes his first appearance in the series in Fallout, and his "reloading" his arms during the incredible restroom fight has already become a legendary movie moment. After the doldrums of Mission: Impossible 2, it's incredible how far these films have come. I can't wait to for them to continue Ethan Hunt's adventures.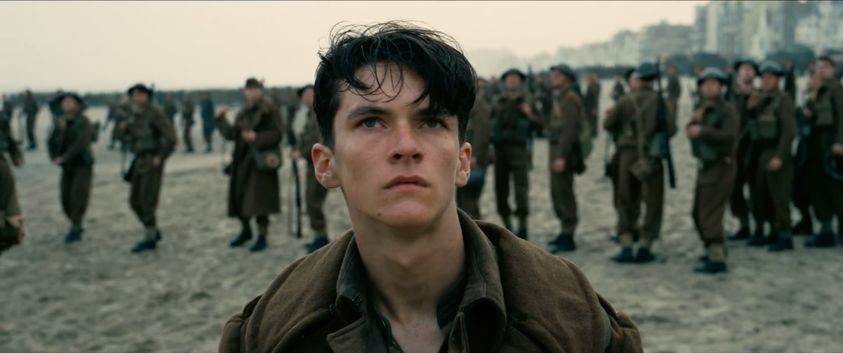 8. Dunkirk
Dunkirk is the grand, sweeping retelling of a World War II story many Americans don't know much about, and Christopher Nolan tells it through overlapping timelines and characters in a way that is just enthralling. All of Nolan's films are like Swiss watches already, intricately plotted and finely tuned, and Dunkirk may be finest example of his work yet. The fear and helplessness that radiates from this film is palpable and chilling, as characters do everything they can to simply stay alive against the apocalypse of the war in Europe. It's visceral and beautiful all at once.

7. Baby Driver
Watching Baby Driver is what I imagine it feels like to be fired out of a cannon. This film never stops, never breaths, and is propelled for its entire run time by flawless stunt driving, a wildly entertaining romance, and unique characters that interact with Tarantino-level cleverness. The driving stunts are timed to beats in the soundtrack, and the car action in this one is on the level of Bullitt and Ronin. There is something to love in this film for everyone, and I don't think I have ever left the theater with bigger smile. This is Edgar Wright's masterpiece.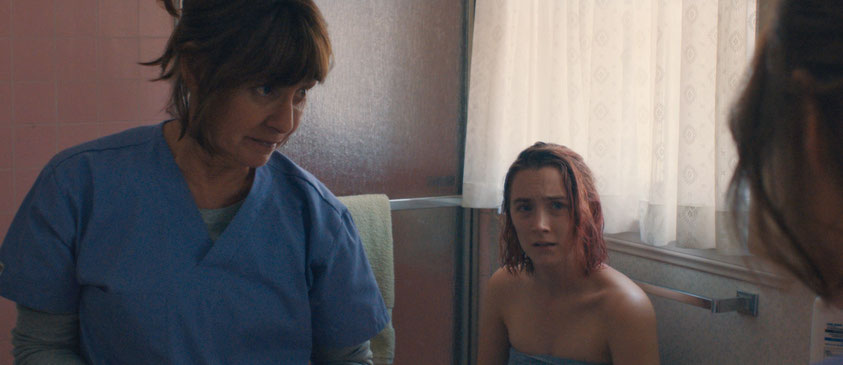 6. Lady Bird
Greta Gerwig's directorial debut Lady Bird is a nuanced, subtle examination of the awkward fog between adolescence and adulthood that is also uproariously funny and full of effervescent life. Saoirse Ronan and Laurie Metcalf give acting clinics in the two main roles, Lady Bird McPherson herself and her mother Marion, and the great Tracy Letts plays the family patriarch, a proud, decent man struggling with the weight of raising a blue-collar family. Every beat of this movie rings true, and it shows you don't have to manufacture outlandish situations for your characters when life is dramatic, and funny, enough. Lady Bird is one of the best coming-of-age movies ever made.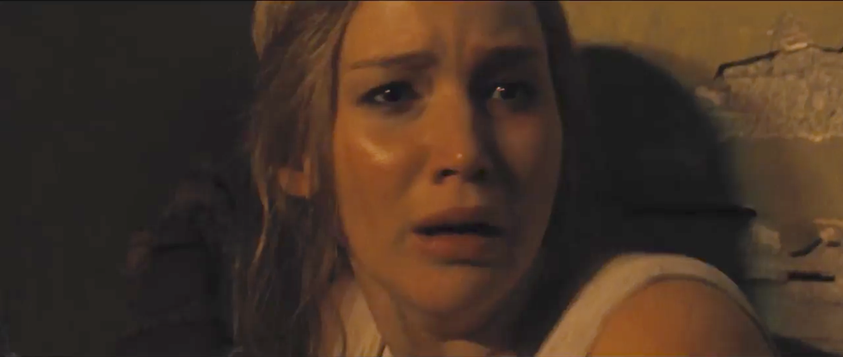 5. Mother!
Sometimes I feel like I may be the only person on Earth who loves Mother!, a challenging film that was mismarketed as a horror movie but is actually an intense religious allegorical art picture. OK, maybe I kind of understand why it didn't find an audience. I called this film "insane and extraordinary" in my initial reaction, and those are still the best words to describe the experience of watching this film. It is, at once, an angry roar at humanity's faults and a requiem for a struggling artist. It needs to be seen to be believed, so finish reading this list and go rent Mother!. You may not like it, but you'll remember it.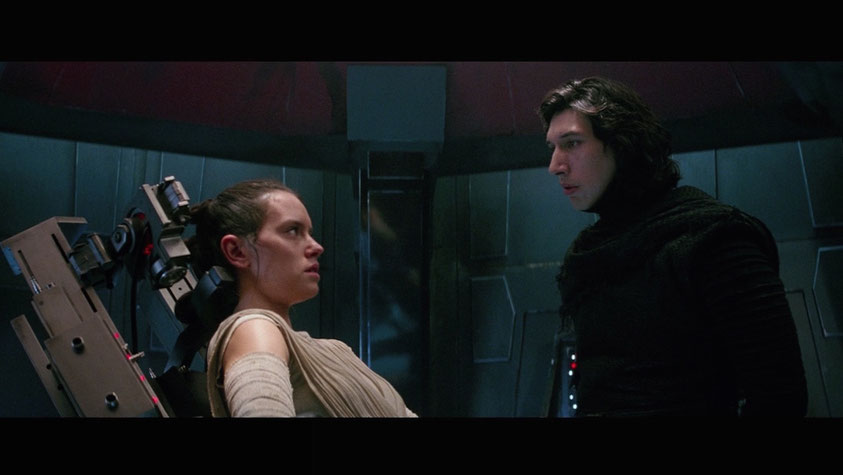 4. Star Wars: The Force Awakens
We have now entered the Star Wars portion of our list. Sorry, that's the way it is. While The Last Jedi may be a better film, The Force Awakens is where my love lies. This film burst into theaters in December 2015, the first Star Wars movie since the much-maligned prequels were released more than 10 years prior. Its job was to introduce new characters, appeal to fans new and old, and bring the series into the timeline after the Empire was defeated in Return of the Jedi. The Force Awakens quickly became the highest-grossing movie ever in North America, and legions of children fell in love with Rey, Poe, Finn, and BB-8 while Kylo Ren became this generation's archetypal villain. Does it stick too close to formula? Probably, but it also brought back the swashbuckling charm of the original trilogy and did away with trade disputes and political backstabbing. Damn, does The Force Awakens deliver.

3. Rogue One - A Star Wars Story
The film that put the "War" in Star Wars, Rogue One pushed the saga into modernity, even more than did The Force Awakens. Filled with more morally ambiguous characters and darkness than the main Skywalker story line allows, the movie makes us feel the losses seen in the galactic civil war through the footsoldiers' eyes, instead of the usual Star Wars power brokers. Plus, it has the most bad-ass Vader scene ever shot, and exposes some layers of Force lore that were never before discussed (it also may explain why stormtroopers never seem to be able to shoot our heroes). The succeeding Star Wars story, Solo, was a bit of a misfire, but Rogue One is a home run. Love, love this movie.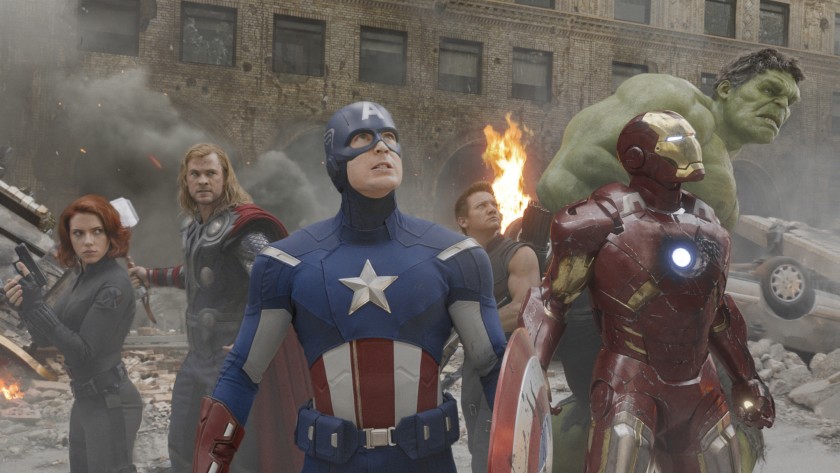 2. Marvel's The Avengers
Looking back now, after dozens of Marvel movies and four Avengers films, it is easy for forget how groundbreaking this first team-up film was. The Avengers is pure joy, happiness packaged up and splashed across movie screens. I laughed out loud when Hulk tossed Loki around like a sock puppet (and when he delivered that punch to Thor), I marveled (pun intended) at the size and scale of the Battle of New York, and I was amazed as a discerning viewer that the filmmakers were able to juggle a cast of this size and give everyone their due. As the Marvel Cinematic Universe continues to expand and break record after record, remember to revisit this one. It may even seem quaint now after all the time travel and Armageddon hi jinks of Infinity War and Endgame, but the seeds are there that have grown into a massive franchise that somehow held onto its humanity and sense of humor.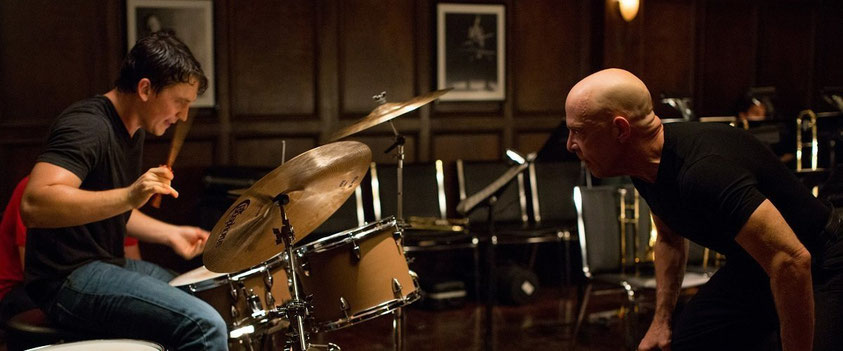 1. Whiplash
Roger Ebert's website says Whiplash is "cinematic adrenaline," and I can't agree more. This movie is in my top 5 films ever, and its examination of the torture of artistic genius is so invigorating and cathartic that it made an everlasting impression on me. The acting in this movie is legend, as Miles Teller and J.K. Simmons spend most of the film locked toe-to-toe in mortal combat as immovable object and irresistible force in the world of jazz. Simmons may just be our best actor, period, and to see him work in this movie is like watching Shakespeare jot down Hamlet. Writer and director Damien Chazelle loves to tell stories of the driven, like this film and Neil Armstrong's tale in First Man, and it's obvious genius comes with pain. In Whiplash, this pain is exquisite.
Runners UP